You viewed
Compare Items
You may select/check up to 5 items to compare
Suunto Accessories - Suunto Watchbands Collection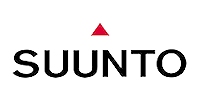 Whether training or exploring, Suunto has a watch for you. As your Factory authorized Suunto dealer, we offer Genuine factory replacement watchbands. We carry leather and composite straps for popular models: Yachtsman, Metron, and X-Lander. Rubber watchbands are available for Observer, Vector, S6, N3, X6HRM, X6HR, and many more. Titanium and Steel bands are available for the Observer. The biggest selection of Genuine replacement watchbands that you`ve ever seen!
Official Factory Authorized SUUNTO Accessories dealer. All original factory warranties apply!
Call Us Toll Free 888-846-3388
© 2017 Righttime.com, Inc.