You viewed
Compare Items
You may select/check up to 5 items to compare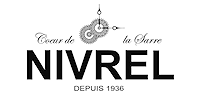 MECHANICS OF TIME
Nivrel was founded as a small watch factory in the Swiss Jura mountains in 1936. In troubled times, the company mainly produced watches for the military; whereas today they tend to have a sporty character. Since it`s inception, the Nivrel collection has attracted attention containing watch models that are interesting from a technical perspective. In 1993, the company was purchased by Time Art company based in Saarbrucken. Since then, the focus at Nivrel has been focused on assembling mechanical watches with Swiss movement; offering excellent workmanship and fine decoration. The strictest standards of quality apply. Numeric control machines drill up to 50 holes in the dial in one operation. When the machine operation is complete, placing the numerals and/or hour markers on the watch is performed entirely by hand. This expert combination of modern technology and matured manual skill contributes largely to the fascination of these admirable Nivrel watches. Check out Nivrel showcase at our Denver showroom!


Official Factory Authorized NIVREL Dealer. All original factory warranties (2 years) apply!

Our Service Department is an Authorized Warranty Center for Nivrel watches.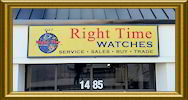 Models designated on this page with status "in stock" from NIVREL brand are available for your viewing pleasure on display at Denver Central store.
Please, visit our store(s) to try one on, fall in love and take it home with you. If you don't see a model you were looking for on this page, as a NIVREL Authorized dealer, we will be happy to special order it for you. See store manager for details or call us at Toll Free 877-470-8463 (303-691-2521) or e-mail
You may visit the factory here
Call Us Toll Free 888-846-3388
© 2018 Righttime.com, Inc.