You viewed
Compare Items
You may select/check up to 5 items to compare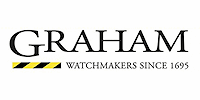 George Graham, born in 1673, English master watchmaker from London. Great inventor in watch history. He created the first stopwatch. He invented a mercury pendulum system for making clocks more accurate in very hot and very cold weather. His dead-beat escapement made clocks more accurate. He built the master clock for Greenwich Royal Observatory. His escapement known as the Graham Escapement is still used in high-precision pendulum clocks which was a predecessor of the Swiss anchor movement used in wristwatches.
Since 2008, Graham watches are manufactured in La Chaux-de-Fonds - at the heart of the Watch Valley in Switzerland. Proudly keeping George Graham reach heritage and traditions, reaching ways beyond technical and esthetical limits.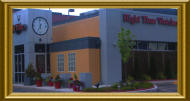 Models designated on this page with status "in stock" from GRAHAM brand are available for your viewing pleasure on display at Highlands Ranch South store.
Please, visit our store(s) to try one on, fall in love and take it home with you. If you don't see a model you were looking for on this page, as a GRAHAM Authorized dealer, we will be happy to special order it for you. See store manager for details or call us at Toll Free 888-846-3388 (303-862-3900) or e-mail
You may visit the factory here
Call Us Toll Free 888-846-3388
© 2023 Righttime.com, Inc.