You viewed
Compare Items
You may select/check up to 5 items to compare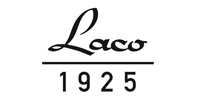 Founded as a family business by Frieda Lacher and Ludwig Hummel, Laco (Lacher & Co) started to manufacture watches in 1925 in Pforzheim - and was known primarily for wristwatches. In the 1940s Laco was one of only five manufacturers who exclusively had the permission and order to make aviator watches. The detailed requirements laid down for observation watches for the German Air Force were formulated by the Ministry of Aviation in the classification "FL 23883". This number stood for "navigation devices" and could also be seen on each watch on the opposite side of the winder. Before delivery, an official testing institute checked each individual watch - and their status according to the regulations confirmed by a certificate. Under strict guidelines Laco therefore took on the production of aviator watches for the German Air Force in the 1940s - as well as pocket watches for the Navy. The aviator and navy watches were both equipped with the high-quality DUROWE D5 manual winding calibres. While Laco can look back on an eventful and exciting company history, one thing has not changed over decades: the high standards of always delivering "Made in Germany" quality. It is their watchmakers who have made the Laco name, and who, with their extensive experience and total passion still today incorporate a great deal of craftsmanship into the production of fine aviation style watches just as 75 years ago.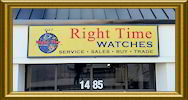 Models designated on this page with status "in stock" from LACO brand are available for your viewing pleasure on display at Denver Central store.
Please, visit our store(s) to try one on, fall in love and take it home with you. If you don't see a model you were looking for on this page, as a LACO Authorized dealer, we will be happy to special order it for you. See store manager for details or call us at Toll Free 877-470-8463 (303-691-2521) or e-mail
You may visit the factory here
Call Us Toll Free 888-846-3388
© 2023 Righttime.com, Inc.