You viewed
Compare Items
You may select/check up to 5 items to compare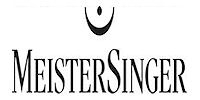 MeisterSinger brand was founded and designed by Manfred Brassler in Germany in 2001. The name MeisterSinger (German for "master singer" has its origins in the Middle Ages, when singers organized in guilds took part in singing competitions in southern Germany. Whoever came up with a "new sound" was crowned MeisterSinger of the year. The fermata - the pause symbol in musical notation - is part of the logo of MeisterSinger, and it stands for the brand`s relaxed approach to time - thus only one hand to display time.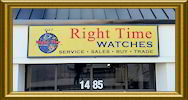 Models designated on this page with status "in stock" from MEISTERSINGER brand are available for your viewing pleasure on display at Denver Central store.
Please, visit our store(s) to try one on, fall in love and take it home with you. If you don't see a model you were looking for on this page, as a MEISTERSINGER Authorized dealer, we will be happy to special order it for you. See store manager for details or call us at Toll Free 877-470-8463 (303-691-2521) or e-mail
You may visit the factory here
Call Us Toll Free 888-846-3388
© 2022 Righttime.com, Inc.