You viewed
Compare Items
You may select/check up to 5 items to compare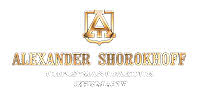 Established in 2003 by Alexander Shorokhoff, Russian born engineer and designer, in small Germany town called Alzenau. All "Alexander Shorokhoff" watches are unique pieces and limited edition. They are attractive and artistic with paying great deal to details, technique, and principles of an art. This is why "Alexander Shorokhoff" watches are recognized and in demand by watch connoisseurs all over the world.
The movements used in "Alexander Shorokhoff" watches are completely re-worked. The bridges are decorated and engraved, the levers polished, the wheels are guilloched and the screws are blued.
There are two main lines of "Alexander Shorokhoff" watches - AVANTGARDE and HERITAGE.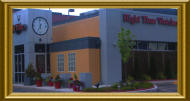 Models designated on this page with status "in stock" from ALEXANDER SHOROKHOFF brand are available for your viewing pleasure on display at Highlands Ranch South store.
Please, visit our store(s) to try one on, fall in love and take it home with you. If you don't see a model you were looking for on this page, as a ALEXANDER SHOROKHOFF Authorized dealer, we will be happy to special order it for you. See store manager for details or call us at Toll Free 888-846-3388 (303-862-3900) or e-mail
You may visit the factory here
Call Us Toll Free 888-846-3388
© 2023 Righttime.com, Inc.