In 1881 Kintaro Hattori opens a clock shop in Ginza district of Tokyo and lays foundation for clock and watch making brand Seikosha. Production of the first pocket watch begins in 1895 and two decades later a first wristwatch is developed in 1913. Forty three years after its founding, first wrist watch is produced under the new brand name - SEIKO. In 1955 Seiko produces first automatic watch and in 1969 World`s first quartz watch is made. There would be many more first in the World as Seiko becomes one of the most technologically advanced companies. First LCD watch in 1973, TV watch in `82, Sound recorder in `83, Computer watch in `84, Kinetic watch in `88, Thermic model in `98 and in 2000 world`s first Kinetic Chronograph and finally the ultimate mechanical watch - Spring Drive. We are proud to be one of only 30 Seiko Authorized dealers nationwide to carry all important collections since 1986 and help people acquire most advanced wristwatch technology!
Official Factory Authorized Seiko and Grand Seiko Dealer - Grand Seiko, Prospex, Prestige, MarineMaster. All original factory warranties (3 years) apply!
Click here to Explore full Seiko Luxe collections.
Seiko Core collections or Grand Seiko collections
If you find there a model you were looking for, and for some reason we do not have it in stock, as a SEIKO Authorized dealer, we will be happy to special order it for you. Do not hesitate. Contact information is at the bottom of this page.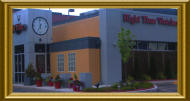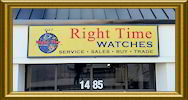 Models designated on this page with status "in stock" from SEIKO LUXE brand are available for your viewing pleasure on display at either Highlands Ranch South store or Denver Central store.
Please, visit our store(s) to try one on, fall in love and take it home with you. If you don't see a model you were looking for on this page, as a SEIKO LUXE Authorized dealer, we will be happy to special order it for you. See store manager for details or call us at Toll Free 888-846-3388 (303-862-3900) for Highlands Ranch South store or Toll Free 877-470-8463 (303-691-2521) for Denver Central store or e-mail
As a full service Authorized Seiko dealer, our wrist watch band department stocks some of the most popular original Genuine SEIKO replacement watchbands and you can see entire inventory on our site dedicated strictly to watchbands at
WatchBandsOnline.com
You may visit the factory here