You viewed
Compare Items
You may select/check up to 5 items to compare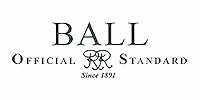 During the years, BALL Watch had developed numerous advertising campaigns, from the vintage advertisements targeted solely to the railroad industry to the contemporary concepts addressed to the mass market, the focal point in these presentations remain the same - Since 1891, Accuracy under adverse conditions. In 2004, they are proudly to line up with two world-class explorers, Jim Whittaker and Richard Limeburner and this partnership has inspired them to transform their founding philosophy into a whole new advertising campaign named `Accuracy is Everything`. The new campaign vividly presents the brand identity in an innovative context, with the quotes from their allied explores on timekeeping.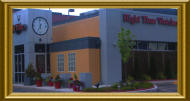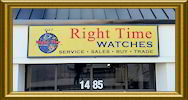 Models designated on this page with status "in stock" from BALL brand are available for your viewing pleasure on display at either Highlands Ranch South store or Denver Central store.
Please, visit our store(s) to try one on, fall in love and take it home with you. If you don't see a model you were looking for on this page, as a BALL Authorized dealer, we will be happy to special order it for you. See store manager for details or call us at Toll Free 888-846-3388 (303-862-3900) for Highlands Ranch South store or Toll Free 877-470-8463 (303-691-2521) for Denver Central store or e-mail
All Ball watches sold by Right Time are "USA certified" BALL Watches. RightTime.com was chosen from a limited number of Ball retail partners to provide electronic sales (shopping cart) over the Internet. Purchasing your next Ball watch from Right Time and registering it with Ball USA, will add an additional year to a factory warranty, making it total of 3 years.

As stated on Ball website due to "numerous state and federal laws which prohibit this activity, as referenced by the document below from the United States Nuclear Regulatory Commission" see Ball website. Warranty will be deemed null and void if purchases of BALL watches are made from retailers outside the United States by those residing inside the United States at time of purchase.
For any additional information call us 888-846-3388 (303-862-3900)
As a full service Authorized dealer, our wrist watch band department stocks some of the most popular original Genuine Ball replacement watchbands and you can see entire inventory on our site dedicated strictly to watchbands at WatchBandsOnline.com
You may visit the factory here
Call Us Toll Free 888-846-3388
© 2019 Righttime.com, Inc.