You viewed
Compare Items
You may select/check up to 5 items to compare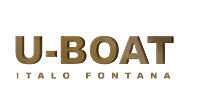 U-BOAT. A new dimension in time
U-Boat creator, Italo Fontana was born in Lucca, Italy in 1965. His involvement with watches was family related; a grandfather, Ilvo Fontana in 1942 was commissioned by Italian government to design a watch for pilots of the Italian Navy. The request was for a large watch that was easy to read at first glance by a pilot in a cockpit, in all weather or light conditions. The design was completed, but order was pulled back and sat idle for many decades, until grandson Italo decided to bring it back to life in 2000 - thus new brand was born - U-BOAT.
U-Boat models are at least 45mm in diameter and larger, but by having a crown or pushers on the other side than a typical watch, it makes for a rather comfortable large watch and not digging into the wearer wrist.
Right Time International Watch Center is an Official Factory Authorized U-BOAT wrist watch dealer. All original factory warranties (2 years) apply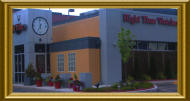 Models designated on this page with status "in stock" from U-BOAT brand are available for your viewing pleasure on display at Highlands Ranch South store.
Please, visit our store(s) to try one on, fall in love and take it home with you. If you don't see a model you were looking for on this page, as a U-BOAT Authorized dealer, we will be happy to special order it for you. See store manager for details or call us at Toll Free 888-846-3388 (303-862-3900) or e-mail
You may visit the factory here
Call Us Toll Free 888-846-3388
© 2023 Righttime.com, Inc.