You viewed
Compare Items
You may select/check up to 5 items to compare
Muhle Glashutte Accessories - Muhle Glashutte Armbands Collection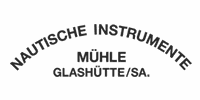 Straight from Germany, we offer Genuine Muhle-Glashutte factory bands for all models. Genuine leather bands come with factory logo engraved traditional tang style or deplyant style clasps. Leather bands are available for Global timer, Sport, City XIII, Junior, Audi-Horch, and Vision models. Factory rubber bands come with Muhle Glashutte engraved security lock clasps with over-the-wetsuit expansion, and fit SAR, Nautic, and Global Timer models. Solid stainless steel bands are available for Duotime, City Automatic 99 and XIII, Vision, Sport M12, SAR, Nautic Timer, Global timer, and Business Timer. Genuine Factory bands from a Genuine Factory dealer.
Official Factory Authorized MUHLE GLASHUTTE Accessories dealer. All original factory warranties apply!
Call Us Toll Free 888-846-3388
© 2022 Righttime.com, Inc.