You viewed
Compare Items
You may select/check up to 5 items to compare
Citizen Accessories - Citizen Diver Bands Collection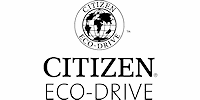 Choose from an impressive selection of Genuine Citizen factory brands. Shark print leather for your Blue Angel Navihawk or Skyhawk; stainless steel and titanium bands for Hyper Aqualand, Aqualand Duplex, and Skyhawk watches; or rubber bands with or without Depth to no-decompression limits charts for all diver`s models and Windsurfer.
These are the Genuine Citizen sport bands made to fit a very specific case style, so proper size is very important for the correct fit. Measure your case between the lugs to arrive at the exact size in millimeters(mm). If you are not sure what size or style sport watchband fits your Citizen Divers Aqualand model, call or email us with a 9 digit case number engraved on the case back and we will help you to determine the right style.
Official Factory Authorized CITIZEN Accessories dealer. All original factory warranties apply!
Call Us Toll Free 888-846-3388
© 2020 Righttime.com, Inc.