You viewed
Compare Items
You may select/check up to 5 items to compare
Victorinox Swiss Army Accessories - Victorinox Swiss Army Watchbands Collection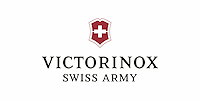 The Original Swiss Army watch requires an Original Swiss Army band. As a factory authorized Swiss Army dealer, we have genuine watchbands for the most popular models including: airboss mach, alliance, base camp, maverick, ambassador, infantry, officer, excursion, ground force, FA-18, cavalry, odyssey extreme, startech, sportech, dive master, northwind, hunter mach, renegade, recon, night vision and many more. These bands are very specific to the watches they go on, so please look at our descriptions of the bands and pictures of their respective watches carefully. If you are unsure about which Swiss Army watchband is right for your watch, please give us a call and we can try and assist you.
Official Factory Authorized VICTORINOX SWISS ARMY Accessories dealer. All original factory warranties apply!
Call Us Toll Free 888-846-3388
© 2020 Righttime.com, Inc.