You viewed
Compare Items
You may select/check up to 5 items to compare

Schwarz Etienne company was established in 1902 by Paul Arthur Schwarz and his wife Olga Etienne. They began as manufacturer of mechanical movements which were used by various brands including their own. Schwarz Etienne company were considered as reliable production partner and become a benchmark in the watch movement industry. Since 1940 their son took business over. He extended it to Asia, East and across Europe. In 80th, during watch making crisis, company decided to return to its original roots - watches and movements. They developed their own brand and collections. These days Schwarz Etienne company, owned and leaded by Raffaello Radicchi, keeps and carry its original values in production of exceptional watches. In 2013 they introduced 3 new calibers as a foundation of its watch client base. In 2015, the 4th ISE (Irreversible Schwarz Etienne) caliber was created and presented at Baselworld with its Roswell model.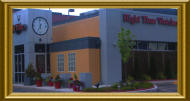 Models designated on this page with status "in stock" from SCHWARZ ETIENNE brand are available for your viewing pleasure on display at Highlands Ranch South store.
Please, visit our store(s) to try one on, fall in love and take it home with you. If you don't see a model you were looking for on this page, as a SCHWARZ ETIENNE Authorized dealer, we will be happy to special order it for you. See store manager for details or call us at Toll Free 888-846-3388 (303-862-3900) or e-mail
You may visit the factory here
Call Us Toll Free 888-846-3388
© 2019 Righttime.com, Inc.